We provide a more natural, kinder and loving education for children from 0 to 3'5 years old in two stages:

Parent and Child Sessions for 0 to 2 and Drop-Off Playgroup for 2 to 3'5


Parent & Child sessions


For parents and carers with young children from birth to 2 years old.

We offer sessions weekly; it works well when each family chooses one or two sessions and attends each week so to form friendships and a sense of community.

Regular attendance offers a safe and secure rhythm of the week for the child and a sense of belonging and bonding with the leader and other adults and children in the group.

We provide a quiet and beautiful environment in which the child can be nurtured and the parents and carers can share their joys, challenges and find peace in a caring and inspiring space. We keep our groups small for quality and a 'home-like' feeling.

Parents/carers and their children have an opportunity to experience Rudolf Steiner's approach to education. We aim to offer a way of developing a greater sense of what the very young child really needs.

There will be a chance to bring more awareness to parenting, learning for example, the importance of warmth and touch. The group enjoys the sense of community from the simple act of sharing a seasonal meal together, or learning a new skill in craft-making.

At Acorns parents have the time and a quiet suitable space to observe their babies development, movement and first ventures into the wider world of touch and social encounter. These Adult and Child and Baby groups are able to offer an excellent introduction to the Steiner approach, to parenting, and child development.

We wish to provide an opportunity for parents to meet and support one another, usually facilitated by an experienced group leader, or a parent, whose journey brought him/her to Acorns and became part of our little community and who is willing to share and learn with us.



Drop-off Playgroup sessions



A gentle, nurturing environment for children specifically aged 2-3½ years old, experiencing those first important steps away from parents and home care, for a smooth transition from Parent and Child group to Kindergarten, at Greenwich Steiner School.

We invite people to contact us and visit us; often families come to us by 'accident', a wonderful magical coincidence, we like to believe. A lot of people say that Acorns have enriched their parenting and opened doors to a special connection, with themselves, with their children and other parents in our community.

We highly recommend some reading as a preparation for your first encounter with us and as a support throughout your journey with us, and beyond.



Recommended Reading List



You are Your Child's First Teacher.
Author: Rahima Baldwin Dancy.
Publisher: Hawthorn Press

Work and Play In Early Childhood.
Author: Freya Jaffke.
Publisher: Floris Books.

The Parent and Child Group Handbook.
Author: Dot Male.
Publisher: Hawthorn Press

A Guide to Child Health.
Authors: M.Glockler and W.Goebel.
Publisher: Floris Books.

What Babies and Children Really Need.
Author: Sally Goddard Blythe.
Publisher: Hawthorn Press

All Year Round.
Authors: A Druitt, C Fynes-Clinton, & M Rowling. Publisher: Hawthorn Press

Festivals, Family and Food.
Authors: D Carey & J Large.
Publisher: Hawthorn

The Singing Day and The Singing Year.
Author: Candy Verney.
Publisher: Hawthorn Press

Creative Play with your Baby.
Authors: Christopher Clouder & Janni Nicol.
Publisher: Gaia Books

Creative Play with your Toddler.
Authors: Christopher Clouder & Janni Nicol.
Publisher: Gaia Books

Free to Learn.
Author: Lynne Oldfield.
Publisher: Hawthorn Press.


Powered by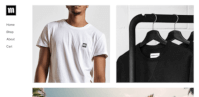 Create your own unique website with customizable templates.